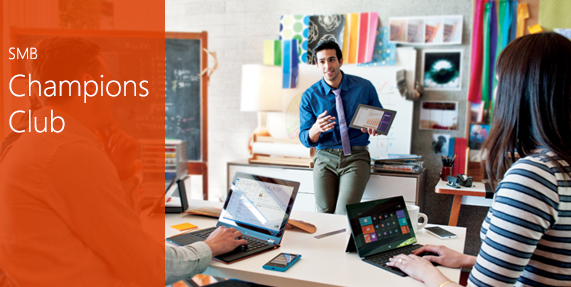 Orchestrate Technologies which placed in top 3% of SMB partners nationwide this year is proud to join the Microsoft SMB Cloud Champions Club!
The Microsoft US SMB Champions Club recognizes top performing, value added resellers that deliver cloud-based IT services and solutions to small and midsized business (SMB) customers. To earn recognition as a SMB Champions Club member, Orchestrate has established a proven track record through sales and deployment of Microsoft Cloud technologies to the Small and Medium Sized business Marketplace.
Orchestrate Technologies is among the nation's elite Microsoft Partners who have done an outstanding job helping their customers make the transition to the cloud. Small and medium sized business are rapidly looking to the cloud for solutions to their operational and efficiency problem areas. Orchestrate continues to excel and rapidly grow by delivering its people-centric approach to technology, comprehensive right sized solutions, and accountability to its partner organizations.
Orchestrate Technologies is also a member of the Microsoft Cloud Accelerate partner program. "Attaining the Cloud Accelerate Badge demonstrates the partner's ability to implement solutions that solve today's customers' business challenges utilizing cloud services," said Jon Roskill, corporate vice president, Worldwide Partner Group at Microsoft Corp. "By joining the Microsoft Cloud Accelerate program, this partner has proven its understanding of Microsoft cloud technologies and is poised to drive business opportunity in today's cloud era."
About Orchestrate
Orchestrate Cincinnati is a nationwide Cloud deployment and technology services firm founded on the principles of blending business analytics and technology, with outstanding customer service and product delivery. Orchestrate's main objective is to fill the void between people, business processes, and the technologies with which organizations have continued to grow ever more dependent on for both service delivery and as a driver in maximizing the bottom line.